We Believe
Students will find success when they are empowered to be invested in their learning.

Building relationships with students fosters a desire to learn.

Learning is enhanced when all stakeholders are invested in students.

All students can grow when learning is personalized.

Schools exist to cultivate a learning environment that supports students in becoming valuable, contributing members of society.
Our Call to Action
Spearman ISD students are developing the skills to become resilient, thriving, and contributing citizens.
Vision
Spearman ISD is looking to support the social/emotional and academic needs of our students by providing a learning framework which promotes intentional, differentiated learning opportunities while encouraging self-directed personal growth.
Our Learner Profile
The learner is. . .
An effective communicator

A collaborator

A hard worker and takes initiative

A problem-solver

Empowered to own his/her learning

Optimistic/Positive

Adaptable/flexible

Responsible/organized
SISD Best Practices
Protocols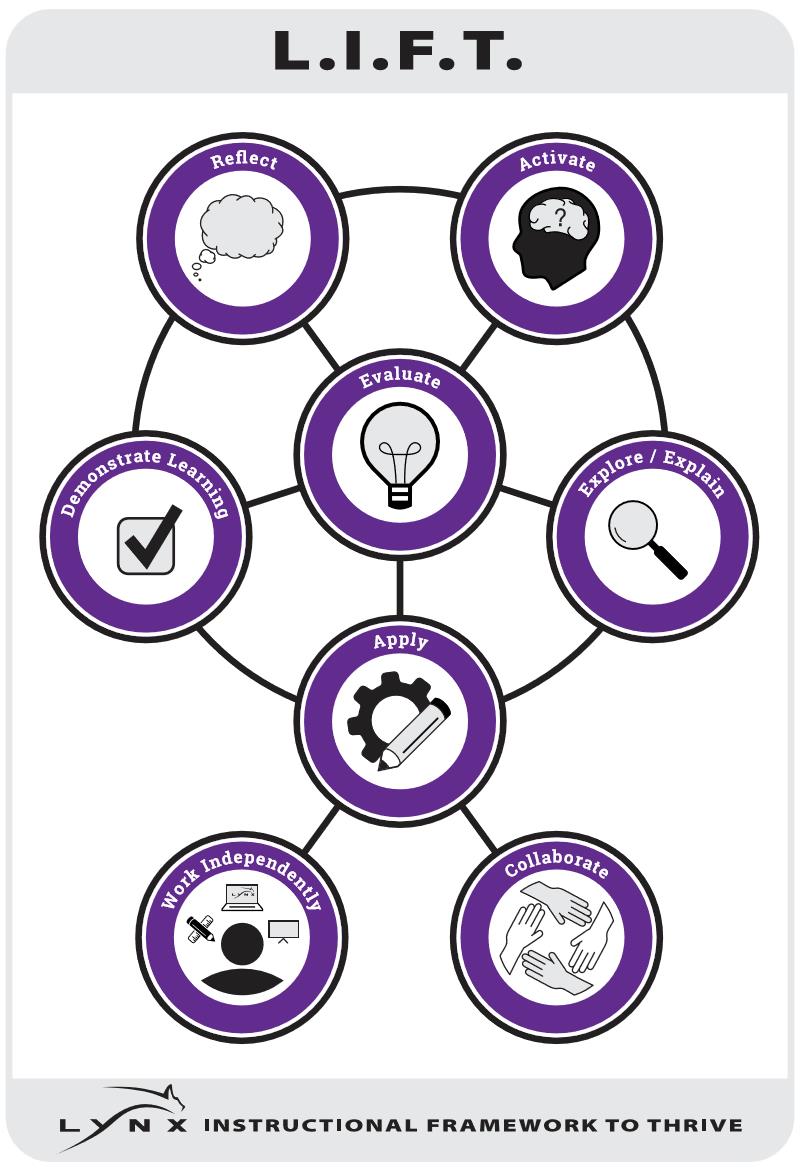 The Lynx Instructional Framework to Thrive, (L.I.F.T.) model was established by a group of 30+ stakeholders representing our community, parents, students, teachers, and administration. This is an instructional model, that supports the best practices SISD teachers currently utilize. With this framework, we aim to make our best practices more intentional and actionable to improve achievement for all learners as well as promote student agency.